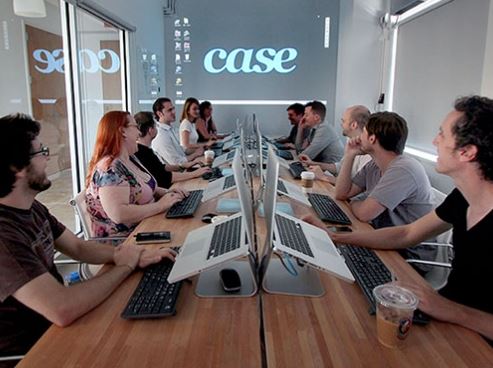 We have been delivering exciting training and workshop opportunities since CASE first opened its doors. We are pleased to announce that
Sept. 16-20
will mark the first of many new CASE Design Technology Workshops aimed to provide individuals in the AEC industry with the knowledge and tools for a better BIM workflow. This inaugural collection of professional Rhino-based courses is focused on popular design technologies used for conceptual exploration, idea development, and early analysis.
This week-long event will kick off series of courses that can be taken all together (for the hardcore learner) or individually (based on your interest). The workshops will take place at the CASE HQ in NYC where computers and software will be provided. Space is limited, so don't waste any time to inquire about availability!
Additionally, if you are interested in an exclusive professional workshop for your practice, don't hesitate to reach out and
we can work with you to put something on your calendar!
If you're interested in signing up for one or all of the courses, contact
learning@case-inc.com
and provide the following info:
Contact info (Name, Phone, E-Mail)
Discipline (designer, architect, engineer, etc...)
Organization (company or university)
Course(s) of interest (see list below)
September Courses
RHINO 101:
Rhino is a popular NURBS-based 3D modeling tool. This is a 2-day introduction to 3D modeling Rhino 5.0. The course will cover basic modeling capabilities used for conceptual design and schematic development. CASE will cover how to use Rhino to develop architectural geometry in the context of an iconic architectural precedent.
Learn more here....
Duration:
2 days; Sept. 16-17
Cost:
$1200 per person
GRASSHOPPER 101:
Grasshopper is a computational design plug-in for Rhino. This is a 2-day introduction to computational design with Grasshopper 3D. The course will familiarize designers in how to use Grasshopper as a design development tool. Participants will define geometry, develop architectural systems, and implement data mining techniques.
Learn more here....
Duration:
2 days; Sept. 18-19
Cost:
$1200 per person
DIVA 101:
DIVA is an environmental analysis tool for Rhino. This 1-day introduction will guide designers through the different solar, daylight, and energy analysis capabilities of DIVA. Participants will set up analysis models, create visualizations, and extract environmental metrics on design models.
Learn more here....
Duration:
1 day; Sept. 20
Cost:
$800 per person
Tell your friends :)